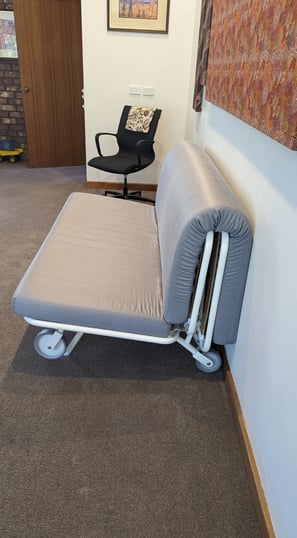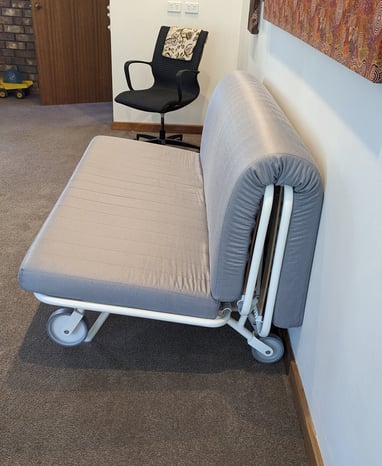 The Ikea PS is a classic design no longer manufactured. The smart, three-seater IKEA PS sofa can easily be folded out and made into a queen size bed. It also has wheels, which makes it extra flexible. It was designed by Thomas Sandell and Chris Martin for the IKEA PS collection, launched at the Milan furniture fair in 1995.
"You can pull the IKEA PS sofa bed out with one hand, without spilling wine from the glass you're holding in the other." Quote from designers.
The bed is built to last with a solid steel frame that is collapsable and dismantleable. The futon mattress is high resilience foam and a top layer of latex which molds to your body and helps keep your spine straight. The latex facilitates air circulation in the mattress and helps moisture to evaporate so you can sleep on this bed every night. The mattress rests on a sprung laminated timber slat frame of high quality construction.
Read about it on the Ikea Museum website
video - fold it down into a bed 5 seconds
video - fold it up into a sofa 8 seconds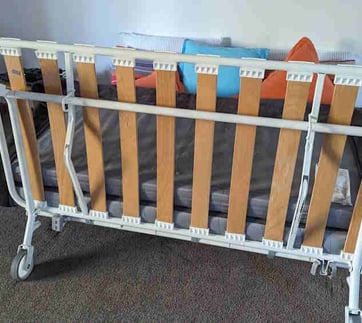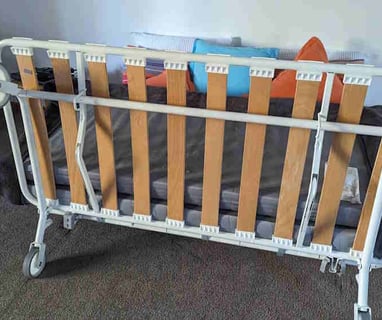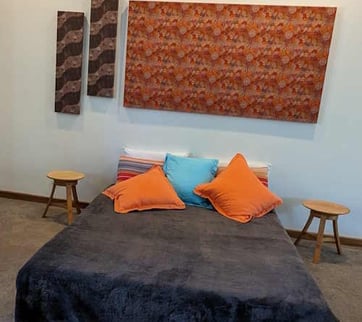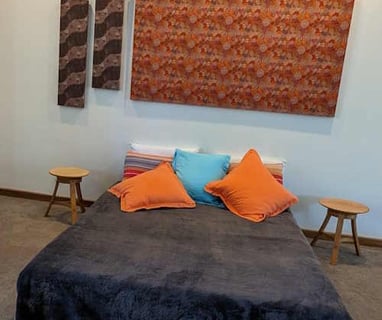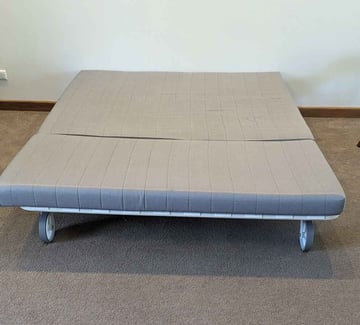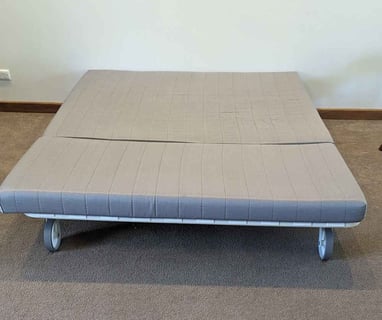 Don't miss out on this rare piece of Scandinavian engineering!